Top IT Challenges for SMBs
Constant technological innovation has expanded business opportunities but also presented several challenges. While these obstacles can affect all organizations, few are as impacted as small and medium-sized businesses (SMBs). Given these difficulties, more SMBs are partnering with managed services providers (MSPs) who can provide the resources and skills for maintaining more secure IT. Discover some of the specific challenges SMBs have with technology and the
IT solutions
MSPs offer to assist with managing these challenges.
Why is IT Important for SMBs?
For many years, it was common for SMBs to not think much about IT and cybersecurity. Now, more SMBs are recognizing how valuable IT security is, with one survey finding
80% of small businesses
stating it's a high priority. A primary reason for this shift is increasing awareness that
cybercriminals often target SMBs
. Despite their growing knowledge of cybersecurity needs, SMBs still tend to lack the expertise and resources required to protect data and combat these advancing cyber threats. Additionally, one report found that
more than half
of all surveyed SMBs feel they don't spend enough on IT, and many claim cybersecurity and data security are two areas that require the most improvement. For these reasons, outsourced IT services from an MSP are essential. Managed service providers can bridge the knowledge and skills gap, giving your business the technology and capabilities necessary to manage secure IT.
Common IT Challenges for SMBs
With a heightened focus on digitizing processes, technology touches nearly every aspect of business operations. However, some components have greater implications for IT and cybersecurity than others. The following details some of the most rampant technology challenges affecting small enterprises and potential solutions from MSPs:
Supply Chain Concerns
Larger companies have advantages in
technology procurement
for the supply chain. Between insufficient inventories and a turbulent national economy, SMBs struggle to keep up with these businesses. MSPs maintain partnerships with top manufacturers, many of which your enterprise might not access otherwise. They can secure the best deals on your behalf and provide know-how so you can navigate these challenges.
IT Project Management
IT projects can be complicated for SMBs. Teams may be uncertain of their roles, have trouble managing resources, or encounter issues with strategic documentation. Communication and execution are also common challenges in
IT project management
for SMBs. Through these difficulties, SMBs must remain mindful of their competition in the ever-evolving digital landscape — mistakes with IT projects can be costly. Managed IT services from MSPs often entail devising strategic and scalable solutions to IT project management at a price that meets your budget. Beyond helping you create these strategies, an MSP can assist with the deployment and ongoing management of your IT initiatives as well.
IT Modernization
Customers have come to expect businesses to operate quickly and efficiently, prompting many organizations to integrate digital technology across operations. This is digital transformation. Adopting new technology is vital for your SMB to acquire and retain a competitive edge. On the contrary, a lack of resources to devote to IT services and digital transformation can keep you at a disadvantage. MSPs are a single solution for modernizing the many components of IT, from infrastructure and cloud computing to networking and data backups. Partnering with the right MSP, you'll find multiple options for managing and securing your IT infrastructure.
Increased Cybersecurity Risks
Cybersecurity threats aren't only increasing in number; they're also
becoming more complex
. Since many SMBs lack the resources to fight against these attacks, they serve as easier targets for cybercriminals. So, while smaller businesses struggle to allocate a budget for cybersecurity, they're also the most vulnerable. Outsourced IT from an MSP enables you to prioritize security without spending resources on expanding your internal team. Additionally, MSPs keep up with the latest cybersecurity and industry developments, providing insights to ensure your organization stays secure.
Remote Work Environments
The dramatic shift to hybrid and remote work environments following the COVID-19 pandemic creates new technology challenges for SMBs. These work models demand awareness of cybersecurity issues prevalent in hybrid and remote situations, like the presence of
shadow IT
, as well as techniques to protect against them. The best MSPs can tailor solutions to various work environments of SMBs, including remote and hybrid. They'll help ensure your team members attain secure connections and guide you in choosing the most efficient tools for enhancing communication and productivity.
Outdated Technology and Legacy Systems
Traditional methods of IT infrastructure, such as
legacy systems
, are long past their expiration date. Even so, it's not uncommon for businesses to rely on them today. Since they're outdated, these approaches tend to heighten security risk, diminish inefficiency, prohibit flexibility, and raise costs. Part of why companies cling to legacy systems is they don't have the time or expertise to modernize IT, a problem frequently affecting SMBs. An experienced MSP can assist you through the modernization process, upgrading your systems, and locating the best technology that meets your company's needs and budget.
Insufficient IT Staffing
Some SMBs have no in-house IT team, and those that do often hire IT generalists who aren't as knowledgeable about the specific functions of IT and cybersecurity. This staffing approach is seldom enough to handle the growing number of IT concerns impacting SMBs daily. Think of MSPs as an extension of your existing team. They deliver IT and cybersecurity expertise at predictable, fixed prices, allowing you to lower overhead costs.
Limited Budgets
Limited access to capital makes it harder for SMBs to allot funds for IT. Even as more SMBs become aware of the necessity of IT and cybersecurity, tight budgets can restrict them from taking action to prepare for and prevent cyber incidents. Working with an MSP not only reduces the spending costs of hiring and training in-house IT professionals. These providers may also help you find better deals on software and hardware, which can decrease expenses on purchasing and installing security technology.
Managed IT Services to Address SMB IT Challenges
Technology challenges for SMBs are many, and enterprises can expect the complexity of IT and cybersecurity to grow as cyberattacks become more sophisticated. However, SMBs aren't alone — with strategic guidance and support from an MSP, you receive a cost-effective solution and access to innovative tools to fill in the gaps in your IT infrastructure. For an MSP with experience in various disciplines, choose M.A. Polce. We deliver high-quality IT and
cybersecurity services
as an MSP and MSSP (managed security services provider). Plus, we partner with leading manufacturers to provide our clients the latest technology.
Contact us today
to learn more about outsourced IT solutions at M.A. Polce.
Sources:
https://www.forbes.com/sites/bernardmarr/2022/11/10/the-top-5-technology-challenges-in-2023/?sh=490391ae30c9
https://www.zdnet.com/article/small-businesses-are-using-cloud-computing-to-overcome-their-biggest-challenges/
https://enterprisersproject.com/what-is-digital-transformation
https://www.cio.com/article/228672/how-to-deal-with-legacy-systems-the-achilles-heel-of-digital-transformation.html
https://www.securityweek.com/low-budgets-limited-expertise-plague-smb-cybersecurity/
https://www.cnbc.com/2022/12/16/fbi-7-billion-lost-in-criminal-hacks-most-victims-small-businesses.html
https://www.allbusiness.com/technology-budgets-small-businesses-spending-121049-1.html
https://www.weforum.org/agenda/2021/11/cyber-security-evolving-cyber-crime-attacks/
https://thehackernews.com/2022/06/what-is-shadow-it-and-why-is-it-so-risky.html
https://www.techtarget.com/searchitoperations/definition/legacy-application
M.A. Polce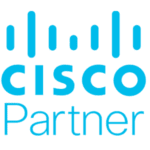 partners with Cisco, the global technology giant, to deliver cutting-edge IT and cybersecurity solutions. Their collaboration offers businesses of all sizes access to Cisco's advanced networking and security technologies, ensuring fortified digital landscapes against emerging threats. M.A. Polce's certified experts work closely with clients to design bespoke Cisco-based solutions, optimizing efficiency and safeguarding critical data. Together, they provide unparalleled service and support, empowering organizations to thrive securely in today's interconnected world.