MDR Service Now Available to Regional Information Centers to Help Secure School Districts Across New York State
(Rome, NY, Nov. 15, 2023) – M.A. Polce, a leading IT and cybersecurity solutions provider in New York State, is proud to announce its recent RFP award for Managed Detection and Response (MDR) services from Erie 1 Board of Cooperative Educational Services (BOCES).
Winning this RFP award for its MDR service is a significant milestone for M.A. Polce as the company continues to grow its presence with K-12 school districts in New York State. MDR is especially relevant in today's cybersecurity landscape, given its ability to stop ransomware attacks within minutes. As sophisticated cybercrime syndicates continue targeting schools, MDR is the single best technology available to hunt, detect, and isolate advanced threats.
"The timing couldn't be better as our MDR service was recently enhanced to protect Google Workspace, a widely used cloud environment in the educational sector," says Mike Polce, CEO of M.A. Polce. "With cloud threats on the rise, we are proud to offer a comprehensive and effective way for schools to keep their data secure, both on-premises and in the cloud. We look forward to working with Regional Information Centers to deploy our industry-leading MDR solution to schools throughout New York State."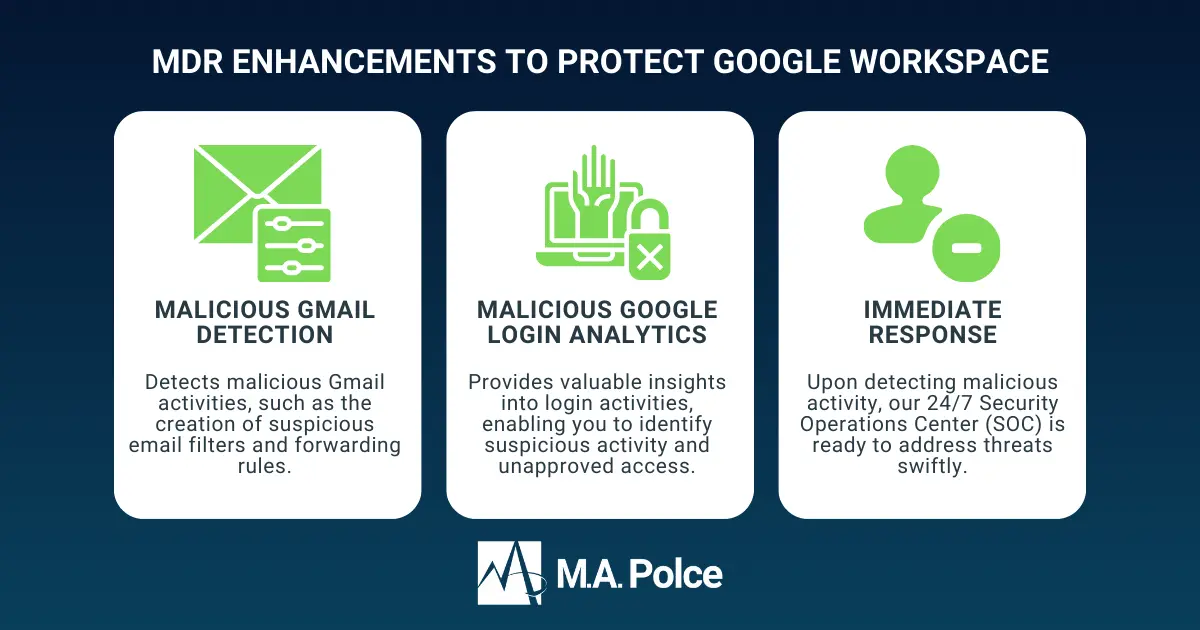 Individuals are encouraged to take a closer look at how M.A. Polce's next-generation security service safeguards both the public and private sectors against advanced cyber threats. Please visit the dedicated service page to learn more about M.A. Polce's MDR services.
About M.A. Polce
M.A. Polce is a renowned managed IT and cybersecurity services provider dedicated to empowering businesses with cutting-edge cybersecurity solutions and expertise. With a mission to create a secure digital landscape for small to medium-sized businesses, M.A. Polce creates tailored IT solutions to help streamline, manage, modernize, and protect its clients.
For Media Inquiries:
Contact Person: Beatrice Ewing
Phone: (315) 838-2965
Email: bewing@mapolce.com