Seventh Annual List Reveals Leading MSSP, MDR and MSP Security Companies Expect Strong Revenue Growth in 2023 vs. 2022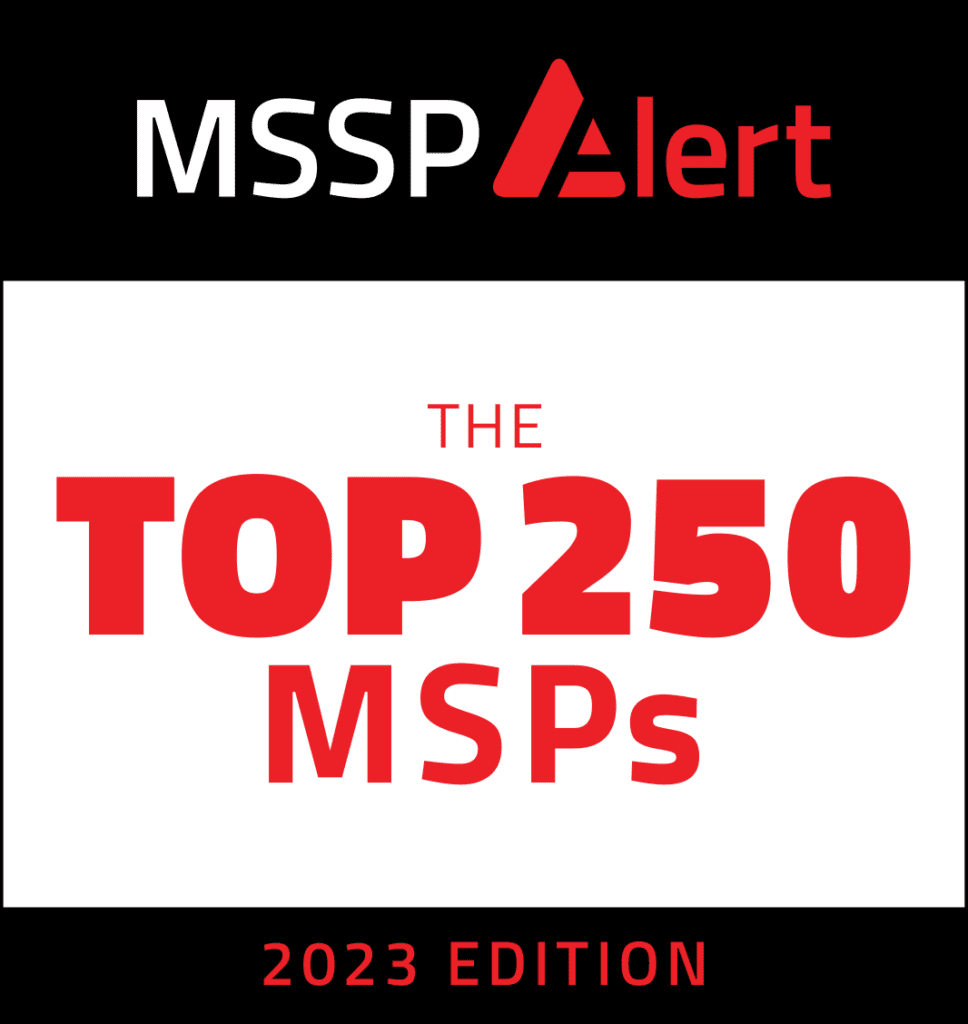 Sept. 15, Rome, NY–– M.A. Polce ranks among the Top 250 MSSPs (https://www.msspalert.com/top-250) for 2023, according to MSSP Alert, a CyberRisk Alliance resource.
The Top 250 MSSPs honorees were announced in a live webcast on September 14.
The complete list and research report are available here: https://www.msspalert.com/top-250
The on-demand webcast will be available to watch here: https://www.msspalert.com/webcasts
Key findings include:
MSSP Revenue Growth & Financial Performance: MSSP honorees, on average, expect to generate $56.3 million in revenue for 2023, more than double the number from our 2022 report. However, the 2023 Top 250 reported 2022 revenues averaged $47 million.
Geography: Honorees are headquartered in 37 different countries.
Profits: 87% of MSSPs surveyed expect to be profitable for fiscal year 2023.
Security Operations Centers: 67% have in-house SOCs, 23% are hybrid, 8% completely outsource their SOCs, and 1% are reevaluating their SOC strategies.
Cyberattack Trends: The most frequent attacks targeting MSSP customers in 2023 include phishing (95%), vulnerability exploits (91%) and ransomware (86%).
Cybersecurity Solutions: Larger MSSPs were more likely to run their SOC entirely in-house (85%) while just half of our smaller segment MSPs ran their SOCs in-house and 33% took a hybrid approach (a portion in-house and a portion outsourced.)
Key Managed Security Services Offered: Almost all of the larger MSSPs (90%) provided 24/7 security event monitoring and response for threat detection use cases on their own. While 61% of the smaller MSSPs provided these services on their own, 35% partnered with another company for these services and 4% of the smaller MSSPs did not offer them at all.
M.A. Polce was ranked among the Top 250 MSSPs for 2023.
"We are incredibly honored and humbled to be recognized as one of the top 250 MSSPs worldwide by MSSP Alert. This is a testament to the hard work, passion, and dedication of our team in providing exceptional managed security services to our clients," said Michael Polce, CEO, M.A. Polce. "We are deeply committed to creating a safer digital landscape for small to medium-sized businesses, and this recognition further fuels our passion for delivering innovative solutions to protect our clients from cyber threats. We believe that cybersecurity is a critical component of any business, and we are proud to be at the forefront of this industry. We would like to express our gratitude to MSSP Alert and CyberRisk Alliance for this recognition, and we look forward to continuing serving our clients with unparalleled commitment and excellence."
"MSSP Alert and CyberRisk Alliance congratulate M.A. Polce on this honor," said Jessica C. Davis, editorial director of MSSP Alert, a CyberRisk Alliance resource. "The Top 250 MSSPs continue to outperform the overall cybersecurity services market in 2023. It's an indication of the strength of managed security services provided by these specialists at a time when cybercrime has accelerated and threatens businesses of every size and from every industry."
MSSP Alert's Top 250 MSSPs list and research report are overseen by Jessica C. Davis, editorial director, MSSP Alert and ChannelE2E.
Click here to download the list and associated report.
The company attributes its growth and success to its team's dedication to providing exceptional customer service and staying ahead of the curve in information technology and security.
M.A. Polce's vision is to help businesses take control of their cybersecurity and make the cultural shift necessary to stay ahead of the evolving cybersecurity threat landscape.
M.A. Polce's managed security services and managed risk & compliance services are designed to help businesses protect their data against cyber threats by developing their security posture and bringing them into alignment with industry-recognized frameworks. M.A. Polce's dual method of providing security services enables clients to continuously assess and strengthen their security as well as actively defend against advanced cyber threats.
With its holistic approach to cybersecurity, M.A. Polce helps small and mid-sized businesses in all industries to build cyber resilience and mitigate risks. The firm exists to provide businesses with the necessary tools and expertise to manage their cybersecurity risks effectively and affordably. The time to evolve is now, and M.A. Polce is here to support businesses in this journey.
About M.A. Polce
M.A. Polce is a renowned managed IT and security services provider dedicated to empowering businesses with cutting-edge cybersecurity solutions and expertise. With a mission to create a secure digital landscape for small to medium-sized businesses, M.A. Polce creates tailored IT solutions to help streamline, manage, modernize, and protect its clients.
About CyberRisk Alliance
CyberRisk Alliance (CRA) is a business intelligence company serving the high growth, rapidly evolving cybersecurity community with a diversified portfolio of services that inform, educate, build community, and inspire an efficient marketplace. Our trusted information leverages a unique network of journalists, analysts and influencers, policymakers, and practitioners. CRA's brands include SC Media, Security Weekly, ChannelE2E, MSSP Alert, InfoSec World, Identiverse, Cybersecurity Collaboration Forum, its research unit CRA Business Intelligence, the peer-to-peer CISO membership network, Cybersecurity Collaborative, the Official Cyber Security Summit, TECHEXPO Top Secret, and now LaunchTech Communications. Click here to learn more.