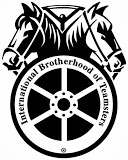 Author: Bea Ewing
Date: November 23, 2020
NYS Teamsters Benefit Funds Upgrades Their Web Security System
The Situation
A nonprofit organization needs to provide a safe and secure solution for their data, apps, and employee's access to the internet, while on or off of the virtual private network (VPN).
Challenge
NYS Teamsters Benefit Funds is looking to replace the current Barracuda Web Security gateway. The Barracuda Web Security Gateway is lacking the ability to effectively filter and secure user traffic while users are working offsite.
Solution
Cisco Umbrella delivers visibility into Internet activity across all locations, devices, and users (on and off-network), even when not connected to a VPN. By analyzing and learning from Internet activity patterns, Umbrella can automatically uncover attacker infrastructure staged for current and emerging threats, and proactively block requests to malicious destinations before a connection is established.
Highly resilient cloud infrastructure with 100% business uptime since inception in 2006. With more than 30 data centers globally, Umbrella delivers superior speed by pairing with over 1,000 of the world's top internet service providers.
Leveraging threat intelligence from Cisco Talos, one of the largest commercial threat intelligence teams in the world, Umbrella uncovers and blocks a broad spectrum of malicious domains, IPs, URLs, and files that are being used in attacks.
Business Outcome
NYS Teamsters Benefit Funds now has the ability to extend protection to roaming employees, including when they are off the VPN. The Umbrella roaming client provides visibility and enforcement at the DNS-layer increasing their cybersecurity posture.