There are many reasons more and more businesses are opting to outsource cybersecurity. Cybercrime is becoming one of the most significant threats to global IT security. According to Cybercrime Magazine, experts project this criminal activity to cost $8 trillion by the end of 2023, making it the third-largest economy in the world. Predictions indicate this trend will continue, with costs reaching $10.5 trillion by 2025. At the same time, there's a global shortage of approximately 2.72 million cybersecurity professionals, according to some estimates.
These statistics can feel daunting, especially for small to medium-sized businesses (SMBs) that may not have the budget or resources to hire in-house cybersecurity professionals or stay on top of constant developments in cybercrime. For this reason, more organizations are outsourcing cybersecurity to managed security services providers (MSSPs). The following details the top 10 reasons why businesses outsource some or all of their cybersecurity management to an MSSP.
You're Part of a High-Risk Industry

Certain industries carry a higher cybersecurity risk than others because they handle more sensitive data, such as healthcare and legal, and are subject to more stringent compliance guidelines. Similarly, your industry may be more prone to cyberattacks than others. For example, Forbes states that businesses operating in finance, education, manufacturing, automotive, and the public sector may be more susceptible to threats than others.

MSSPs have the specialization required to help organizations across these industries bolster cybersecurity and adhere to regulatory standards. This means you'll receive solutions tailored to the unique needs of your business and industry if you choose to outsource cybersecurity.

You Lack In-House Cybersecurity Expertise

Cybersecurity is a full-time job, but your IT team is already overwhelmed with tasks. As an SMB, you may lack the expertise to manage all cybersecurity responsibilities. If you add security duties to any IT personnel's schedule, spreading resources thin, burnout can result.

The problem is that hiring in-house security staff can be costly. In addition to recruiting and hiring, you have to allocate resources for training and retaining. So, one reason many businesses outsource cybersecurity is that it allows them to bypass these concerns and access the expertise they need.

Your In-House Staff Lacks Support

An overarching challenge with cybersecurity is the ever-changing landscape of cybercrime. Cyberattacks are not only becoming more prevalent but also growing in complexity. Beyond cybersecurity support, MSSPs can give your IT teams the training necessary to stay on top of the latest trends in cybercrime and take timely precautions.

You Need 24/7 Protection

Hackers and other threat actors don't work the traditional 9-to-5 schedule, but your IT department probably does. Since attacks can happen at any time, your networks and systems require supervision 24/7/365. MSSPs have the resources and technology to deliver continuous monitoring, notifying your business when suspicious activity is detected.

You Need to Comply with Regulations

As cyberattacks become more sophisticated, SMBs may face stricter cybersecurity compliance guidelines from government agencies and other regulatory bodies. Managed cybersecurity services offer assessment and compliance services to ensure you stay updated on developing regulations and maintain the best practices with rapid incident response and documentation.

You Need to Enhance Your Cybersecurity Approach

Since MSSPs deal with cybercrime virtually every day, they're typically more aware of the specific kinds of attacks that happen and the vulnerabilities that give criminals opportunities. For this reason, a managed cybersecurity provider likely has more insight to determine the most beneficial strategies for protecting against threats and the best course of action when an incident occurs.

You Need to Account for the Cybersecurity Skills Gap

Acquiring and retaining cybersecurity talent is not just a matter of budget restraints — it's happening globally. A 2022 workforce study from (ISC)2 claims the world cybersecurity talent pool lacks 3.4 million people, suggesting not enough people are entering the field.

Partnering with an MSSP provides a cost-effective and convenient means to grapple with the cybersecurity skills gap. It may be beneficial to hire certified, in-house security professionals at some point, but managed cybersecurity services provide peace of mind that these tasks are in the hands of experts, no matter the capacity of your current IT department.

You Need Third-Party Validation

Having an impartial third party evaluate business decisions is advantageous. An MSSP acts as this third party for SMB cybersecurity, providing a fresh — and experienced — perspective on your approach. Even on IT teams with certified cybersecurity professionals, human errors mean aspects are prone to be overlooked. Think of an MSSP as "checks and balances" for your cybersecurity strategy, enabling you to confirm that it provides efficient coverage against cyberattacks.

You Need Reliable Cybersecurity Backup Support

MSSPs set up service-level agreements (SLAs) with the organizations they serve that outline event criticality and response, all tailored to the company's specific requirements. SLAs are more than contracts establishing a partnership between you and the managed cybersecurity provider; they're a sign of trust. You receive peace of mind knowing that support is there no matter when you need it.

You Lack Proactive Cybersecurity

Most companies already have basic reactive security measures in place. However, businesses must be careful not to rely solely on reactive strategies. Reactive cybersecurity strategies help your business detect a breach or similar cyberattack as it occurs. Incident detection and response are crucial to limit the negative impacts of a cyber incident. But reactive strategies are primarily effective at dealing with known threats that unfold in predictable ways.

On the other hand, proactive cybersecurity is necessary to prepare for the zero-days and emerging cyber threats that reactive strategies may fail to recognize. Another way to look at it is that reactive cybersecurity is concerned with responding to threats once they are detected, while proactive cybersecurity strives to prevent an attack from happening in the first place.

Proactive cybersecurity takes a bird's eye view of your company, considering systems, networks, processes, and teams to identify areas of improvement, ultimately mitigating threats. Proactive cybersecurity intends to preemptively identify weaknesses and address them before malicious actors exploit them. Managed cybersecurity services can deliver guidance and the tools necessary for both reactive and proactive cybersecurity, ensuring a holistic cybersecurity strategy.
Outsourced Cybersecurity Services for SMBs from M.A. Polce
If you've found yourself asking, "Should I outsource my cybersecurity?" and resonate with the reasons other businesses outsource theirs, it may be time to find a provider. With help from an MSSP, your business can address numerous concerns that may be difficult to tackle with an in-house IT team alone. For a partner with ample experience in cybersecurity for small and medium-sized organizations, choose M.A. Polce.
We're an MSSP and MSP (managed services provider) in New York State that leverages the most innovative technology to provide high-quality, cost-effective cybersecurity and IT solutions. In addition to our commitment to creating lasting partnerships with our clients, we maintain a depth of knowledge of the business, legal, and regulatory components of the many industries we serve.
If you're considering managed security services, make sure you choose a partner that's dedicated to security. There are many MSSPs out there, and it may be tempting to go with the cheapest one. So, be wary of inexpensive providers, as you could end up sacrificing quality for cost. This can lead to even more costly problems in the future.
At M.A. Polce, we offer tailored, strategic services with security at the core.
Contact us today to learn more about why your organization should outsource cybersecurity to M.A. Polce.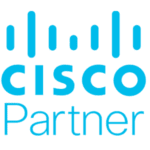 M.A. Polce partners with Cisco, the global technology giant, to deliver cutting-edge IT and cybersecurity solutions. Their collaboration offers businesses of all sizes access to Cisco's advanced networking and security technologies, ensuring fortified digital landscapes against emerging threats. M.A. Polce's certified experts work closely with clients to design bespoke Cisco-based solutions, optimizing efficiency and safeguarding critical data. Together, they provide unparalleled service and support, empowering organizations to thrive securely in today's interconnected world.