Regulatory Compliance Help for Syracuse N.Y. Businesses
Compliance is a critical component of any cybersecurity program. It is easy to get overwhelmed with ever-changing rules and regulations needed to meet your specific industries' compliance standards.  We help clients navigate through the regulations, standards, and laws so they can get back to running their businesses. Whether you need help with FFIEC, NYS DFS, or PCI-DSS we have you covered. 
We Will Help You:  
Design and implement a compliance program  
Understand where your business is vulnerable and how to rectify gaps and security threats   
Prepare for audits  
Are you looking for a partner to help you through the complexities of compliance? M.A. Polce's experienced cybersecurity team can answer all of your questions and guide your business in all your compliances needs.  
Support at Every Stage of Compliance. 
Experiencing a
Cyber-Attack
Our award-winning, tailored services align with the National Institute of Standards and Technology (NIST) Framework, to provide both cost-effective and easily integrated cyber solutions to help you enhance your security posture. 
Whether you are looking for an all-in-one security solution with our fully managed security services, help with compliance, or assessments. we have you covered.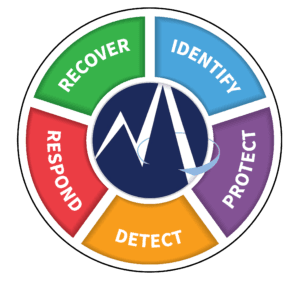 Cybersecuity Solutions Guided by the (NIST) Framework
We have customized our services to align with the National Institute of Standards and Technology (NIST) Cybersecurity Framework to provide an easily integrated solution that can improve your cybersecurity posture. Using the NIST framework we will help you with all of the following:
M.A. Polce's Cyber Security Framework