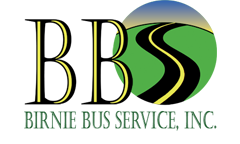 Author: Bea Ewing
Date: November 23, 2020
Birnie Bus Gains New Perspective With Security Cameras
Challenge
Birnie Bus Service, Inc. is a local transportation bus company that has 18 locations throughout NYS, with their Corporate Head Quarter in Rome, NY.  The Rome Terminal has over 300 school buses that service transportation for the entire City of Rome School District which consists of 1 High School, 1 Jr High School, 1 Upper Elementary Level School, and 8 Elementary Schools. There are also 36 motor coaches stationed out of the Rome Terminal.  Birnie Bus Service, Inc. as a whole also provides transportation for tour groups, corporate travel, public transportation and handicapped services throughout NYS.  Security and safety of the building and its perimeter is a priority for Birnie Bus, and there was not a solid solution in place to meet their new requirements and regulations.  Birnie Bus Service, Inc. was awarded a grant from Homeland Security to implement a perimeter security solution – M.A. Polce worked with the Birnie Bus team to assist with writing the technical requirements for the grant.  M.A. Polce had to take into consideration the large area to cover, majority being the parking lot and the overall square footage that needed to be covered.  There was a lack of data connectivity out in these areas adding further complexity.  When designing the solution, M.A. Polce had to take into consideration the nature of how the buses were parked and how the parking lot is laid out created a lot of blind spots that we be scalable for the other remaining sites down the road. Additionally, it had to be scalable for when Birnie Bus is ready to bring their other 17 sites onto the solution.
Solution
M.A. Polce designed a solution that consisted of 35 IP Cameras. M.A. Polce was responsible for the installation, configuration and mounting of the cameras. In order to overcome some of the challenges, we used cameras with multiple sensors. For example, some of the cameras would have three of four individual sensors within the one housing unit. This allowed 180 degree or 360 field of views with one unit. These cameras were mounted to the light poles throughout the parking lot, which addressed the challenge of getting coverage between the busses when they were parked.
The size and lack of network connectivity was addressed by using a wireless mesh topology in combination with security cabinets that were designed for this specific purpose. This design made it possible for all of the remote IP cameras that were attached to lighting poles throughout the parking lots to communicate back across a redundant and robust wireless network.
The solution designed was built with expansion in mind. The end goal is to have all of the 18 sites managed through one console for quick and easy access to all sites for the security operators. The solutions consisted of VMS (Video Management Software) that supports multiple sites, storage devices, and essential features that are critical to the success of a project that spans across multiple geographically dispersed sites.   Additionally, this same solution is able to integrate with physical access control if desired in the future.
Business Outcome
The solution M.A. Polce installed provides 100% visibility of the entire perimeter of the Rome Birnie Bus site. It is an industry best solution that is simple and scalable to allow for future growth. Since the solution has been installed, Birnie Bus has been able to take action on multiple incidents that otherwise would not have been captured. Without this solution, these incidents may have gone unresolved and Birnie Bus would have spent much more time and effort trying to solve these incidents. In fact, the very first incident that was resolved by the solution took place during the early stages of the deployment.