Strengthen and Simplify Your Cybersecurity.
Information security expertise, advanced tools, leading technologies, and professionals dedicated to improve your cybersecurity program – all in one place. Learn how M.A. Polce's managed cybersecurity services give organizations like yours top-notch security without the complexity.
Book a Free Consultation
24/7/365 Operations & Support
Superior Customer Service
30+ Experienced Engineers

Successfully Fight Cybercrime with a Security Ally
Extend your team with M.A. Polce's Managed Security Services. As your security ally, we merge next-generation technologies and human expertise to proactively defend your network and protect your data.
You Deserve Comprehensive Cybersecurity Services
Cyber threats are more complex and widespread than ever before, so it is vital to have a comprehensive cybersecurity program in place. Learn about how we can start securing your organization today.
Managed Cybersecurity Services
As a managed security service provider (MSSP), we believe that cybersecurity is about people, processes, and technology. At the core of our practice, we have certified security professionals, 24x7x365 managed detection and response, and advanced tools all working together to keep you safe. 
The Essentials Tier of our managed cybersecurity services provide two of the most critical safeguards that all organizations should have in place: Endpoint Detection and Response (EDR), and Managed Detection and Response (MDR).  Together, EDR and MDR can help stop ransomware within minutes by leveraging advanced technologies and a 24×7 security operations center (SOC). Around-the-clock incident response is also included in the event you are ever hit with an attack.
Organizations are faced with cyber threats every day. Without proper protections in place, the effects of cyberattacks can be devastating. Our Essentials Tier is ideal for organizations that are looking to build a foundation for a strong security posture. Enjoy peace of mind knowing your network is being monitored 24x7x365 by a team of security analysts in a dedicated security operations center (SOC).
Our Comprehensive Tier expands on the Essentials Tier with cybersecurity measures designed to protect all assets within the IT environment. Beyond preparing organizations to detect and respond to cyber incidents, comprehensive services incorporate various proactive measures and tools to significantly reduce the likelihood of incidents occurring. This tier is an excellent fit for organizations looking for a robust cybersecurity program that is fully managed around the clock by a team of dedicated security experts.
Advanced security tools and services are pivotal to defend against cybercrime and reduce the severity of an attack. Our Comprehensive Tier offers the full array of defenses so your organization can combat sophisticated security events. It protects your employees, infrastructure, and data, and provides peace of mind knowing you have the latest technologies keeping your organization safe.
Understand Where Your Organization Might be Vulnerable to a Cyberattack
Identify and patch network weak spots before cybercriminals exploit them. We'll deliver recommendations tailored to your unique environment so you can form a robust defense strategy to proactively guard against cyberattacks.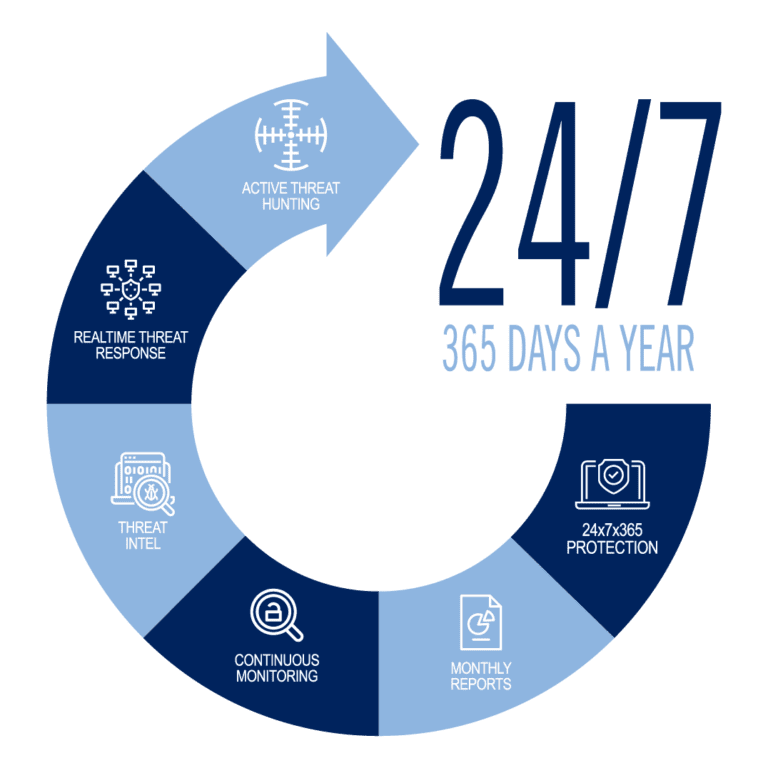 Managed Detection & Response (MDR)
MDR is a next-generation, managed security service with a focus on real-time threat hunting, detection, and response.
You'll get 24x7x365 monitoring of your networks and devices, with a focus on catching breaches and rapidly responding to contain them. We combine network visualization, insider threat monitoring, anti-malware, traffic analysis, and endpoint security all in one service.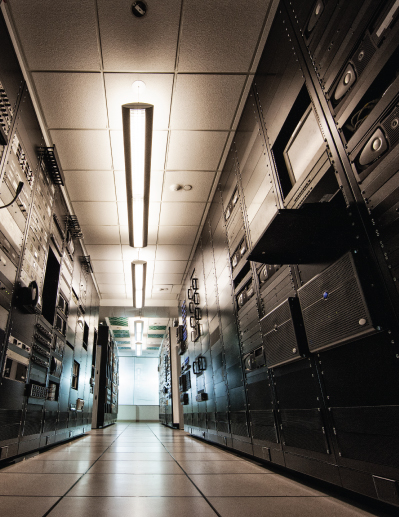 Ransomware keeping you up at night?
Rest assured, we're up too… monitoring your network. Our managed cybersecurity services help you sleep well by addressing the looming cyber threats that can result in:

Employee and customer data loss

A halt in business operations (and revenue)


Negative impacts to insurance and reputation
Benefits of M.A. Polce as Your Managed Security Service Provider

NIST CSF Alignment
Our services are driven by the National Institute for Standards & Technology Cybersecurity Framework.

Dedicated Partner
Security requires a trusted partner to serve as an extension of your team to provide expert insights and keep you safe.

Proactive Security
We'll secure your environment with next-generation technology that proactively monitors threats.

Solution Confidence
With a dedicated cybersecurity practice and expert security analysts, we'll build and support a top-notch security solution.
Looking for Other Cybersecurity Solutions?
Prioritize Your Network Security​
Contact us to get more information about the services you're interested in or anything you need assistance with.