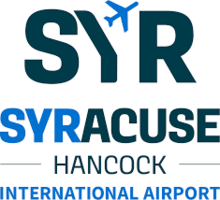 Author: cdibble
Date: November 23, 2020
Syracuse Regional Airport Authority lowers TCO
Managed Services Maintains Current IT Infrastructure and Lowers TCO
Challenge
A high profile Central New York International Airport separated from City and County entities to form its own standalone organization.  This transition left the airport authority without any internal IT expertise or management. In the separation of entities, the airport authority inherited a data center that functions as a centralized service provider for all building tenants including airlines and vendors.
The organization faced the difficult decision of hiring a dedicated IT staff or partnering with a service-based organization with a long history of managed IT service success.
Solution
After conducting a cost analysis, outsourcing proved to be more cost-effective.  Additionally, creation of a new IT department and finding the right resources would be largely time consuming.  The airport authority partnered with M.A. Polce Consulting to deploy a full managed IT services solution.  This solution included a deep dive audit of the entire organization, datacenter infrastructure, the network and desktops, supporting internal entities, service providers and customer relationships.
Due to the nature of the airport's 24x7x365 business, a complete and continuous managed IT solution was necessary to ensure the monitoring, patching, and flat-rate servicing of critical infrastructure and desktops.  Furthermore, network security solutions are built into the service MA Polce provides the airport. A full IT support arrangement is provided to include:
Desktop Operating System & Application Support
Server and Workstation Administrative Services
Networking Administrative Services
Security Management Services
Email, Security and Backup
Flat-rate Technical Support
24x7x365 Remote Monitoring of critical network issues
Hourly monitoring of hardware/systems prior to start-of-day
Remote management, patching, antivirus
Business Outcome
The airport authority was able to successfully transition from a city and county dependent organization to a fully functioning stand-alone operation without any downtime. Additionally, no additional personnel was needed to manage IT operations or interface with vendors, service providers, and customers.  The airport now has a fully monitored, current environment with ongoing projects that are easily integrated into their day to day operations. M.A. Polce helps the airport authority plan and budget for upcoming IT projects by managing their IT environment inside-out.